Linux is a never ending work in progress, and sometimes that is noticeable. If you go through the menu of your GNOME installation, say in a standard Ubuntu or Linux Mint installation, you can find under Menu-> Preferences or in the System Settings dialog box something called "Online Accounts".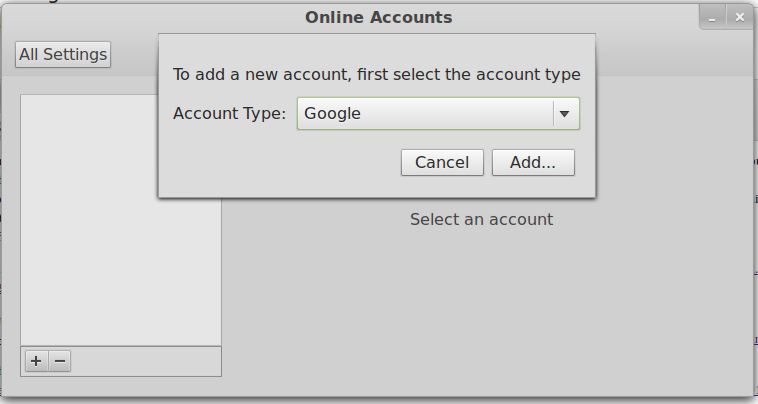 The only thing so far you can fill out there is your Google account. But if you do, chances are that nothing happens afterwards. One could hope that it would install a Google Contacts, Docs, Gmail or YouTube app, or at least give options to do so, but so far, it might work with calenders in Evolution, and chat in Empathy.
It is clear that "Online Accounts" is something for the future, and it waits for developers to make use of it.
The "Online Accounts" option is written by David Zeuthen in the beginning of 2011. As he states in a comment on his blog on April 2011:
In fact, my main motivation for working on this is that I wanted the calendar drop-down to work (which I wrote) with my Google account out of the box … without any magic URLs etc etc
(note: Is he referring to something like this?)
So far nothing really happened with his work, although, a year later, there are some hints of movement: GNOME Contacts, with its new release included in Ubuntu 12.04, apparently uses it, and the very latest Calender Indicator does seem to use it in GNOME-Shell.
But that is all there is. We – end users – just have to be patient to see if more applications show up, and if Twitter, Google+, LinkedIn etc. will be included at some point.
If you are a developer and wonder about it too:  – here is the reference manual.